Artec scanners are amazing tools for capturing data quickly with precise details.  The size of the item, environment and project details will determine the best scanner for your needs.  3D Printing Colorado is here to help you make the best choice in scanning technology.  We have 100's of scanning hours logged using many different scanning technologies – our experience will prove very useful in the decision making process.  All 3D Scanner sales come with professional training.
---
Artec Spider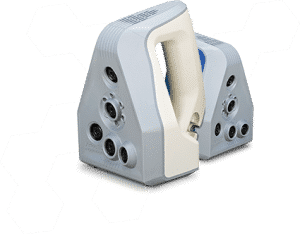 The perfect solution for rapid prototyping and manufacturing, as well as industries such as medicine, automotive, aerospace, quality control, heritage preservation and graphic design. a 3D scanner with high resolution, high accuracy and ability to see sharp edges. Such features make Artec Spider the perfect solution for mass production and industrial design where higher-precision scanning of objects with sharp edges and intricate details is required.  
Artec Spider  

Full Artec Scanners Booklet  

---
Artec Space Spider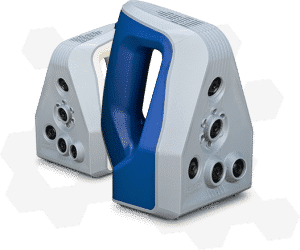 A new and enhanced precision instrument for CAD users and engineers, Artec Space Spider is perfect for capturing small objects or intricate details of large objects with steadfast accuracy and brilliant color. The scanner's ability to render complex geometry, sharp edges and thin ribs sets Artec's technology apart. Ideal for scanning objects such as molding parts, PCBs, keys, coins or even a human ear. Then export the final 3D model to CAD software. Space Spider offers almost unlimited possibilities in areas such as reverse engineering, quality control, product design and manufacturing. Originally developed to spec for the International Space Station, this next generation 3D scanner features powerful temperature stabilisation and high grade electronics, which not only allow the scanner to reach maximum accuracy in three minutes – ten times faster than Spider – but also ensures long-term repeatability in data capture, since Space Spider's accuracy is not affected by fluctuations in environmental conditions. In Space Spider, Artec 3D scanning technology has been honed to perfection to ensure the best possible quality of scans and a truly robust device, making it possible to double our standard warranty period.
Artec Space Spider  

Full Artec Scanners Booklet  

---
General specifications:
Spider & Space Spider
3D resolution: 0.1 mm
3D point accuracy: 0.05 mm
3D accuracy over distance: 0.03% over 100 cm
Warm up period for achieving maximum accuracy: Space Spider: 3 min – Spider: 30 min
Colors: 24 bpp
Texture resolution: 1.3 mp
Light source: blue LED
Working distance: 0.17 – 0.35 m
Linear field of view, HxW @ closest range: 90 × 70 mm
Linear field of view, HxW @ furthest range: 180 × 140 mm
Angular field of view, HхW: 30 × 21°
Video frame rate: 7.5 fps
Exposure time : 0.0005 sec.
Data acquisition speed: 1 mln points / sec.
Multi core processing: Yes
Output formats 3D formats: OBJ, PLY, WRL, STL, AOP, ASCII, PTX, E57, XYZRGB Formats for measurements: CSV, DXF, XML
Common specifications Weight : 0.85 kg (1.9 lb) Dimensions, HxDxW: 190 × 140 × 130 mm Power consumption: 12V, 24W Interface: 1 × USB 2.0, USB 3.0 compatible Processing capacity: 40 mln triangles / 1 GB RAM
Requirements Processor: Intel I5 or I7 Memory: 18 GB Videocards: NVIDIA or AMD – Recommended: NVIDIA GeForce 400 Series or higher, at least 1 GB of memory OS: Windows 7, 8, 10 – x64 Free disk space: 300 MB for installation Not supported: Windows XP, Windows Vista, 32-bit OS, Intel graphics cards, AMD FirePro M6100 Fire GL V Not recommended: Xeon or AMD processors, NVIDIA SLI or AMD CrossFire configurations, NVIDIA Quadro series
More info: Artec 3D Scanners