From prototypes to planes – 3D Scanning can capture and digitize your project for inspection, 3D printing, rapid design iteration or any CAD related tasks. 3D Printing Colorado uses fast and accurate handheld and tripod mounted 3D Scanners to capture data that is ready for CAD based editing.
3D scanning enables you to access information previously locked in an inaccessible physical form and inject it into your existing CAD based processes. 3D Printing Colorado will help you capture a physical object or location that can be used for:
Analysis

Computer Graphics

Digital Archiving

Digital Restoration

Duplication

Measurements or 3D Metrology

New Designs

Prototyping and Product Design

Quality Inspection including
First Article Inspection (FAI)

Reverse Engineering (RE)

Scaling

Visualization
These Industries are currently using our 3D Scanning Services and getting great results:
See sample scan data: Link
Call (303) 466-0900 to discuss your scanning project or submit our Request A Quote Form and a 3D Scanning Professional will contact you.
Here is a helpful guide for the quoting & 3D scanning process:
Take a photo with scale of the part/parts you would like to have 3D Scanned
Email photo's to info@3dprintingcolorado.com or use the Request A Quote Form to upload images
Let us know what  type of file you would be looking for 

(OBJ, STL, VRML, STEP, IGES, Parasolid, SolidWorks, 3DS, Inventor, and Many More)

We will provide an estimate for the scan
Approve the order
Schedule Scan at client's facility or Drop off/mail us your parts
We scan your parts and mail back to you and deliver your files electronically
Our Artec 3D Scanners allow us to get accurate and high-definition data in a fraction of the time it would take to measure and model the same item.  Scanning can be done at our 3D Lab or our professional equipment is field tested and ready to travel to you.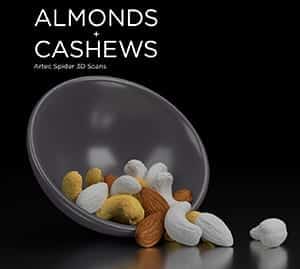 Artec Spider is a 3D scanner with high resolution, high accuracy and ability to see sharp edges. Such features make Artec Spider the perfect solution for mass production and industrial design where higher-precision scanning of objects with sharp edges and intricate details is required. The Spider 3D scanner is especially suited for reverse engineering and inspection/QA. If your project demands high accuracy – we'll use the Spider! Named best Hardware at Solidworks World 2015 
---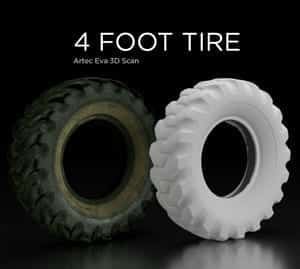 Artec Eva is the ideal choice for making a quick, textured and accurate 3D model of medium sized objects such as a human bust, an alloywheel, or a motorcycle exhaust system. It scans quickly, in high resolution and vibrant color, which allows for almost unlimited applications. From rapid prototyping to quality control, CGI to heritage preservation, the automotive industry to forensics, medicine and prosthetics to aerospace, Artec Eva is used to customize, innovate and streamline countless forward-thinking industries. Named best 3D scanner under $50,000 by iReviews
Call or email today to discuss your project, ask questions or to schedule a 3D Scan.