Industry Proven Software for Professional 3D Scanning and Data Processing
New and experienced users alike will love the ability to capture highly accurate 3D Scans.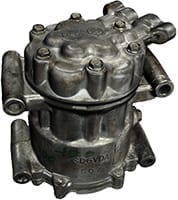 Artec Studio 12 has made improvements to 
Autopilot
, a smart guide that takes users through the scan and data cleanup in a few easy steps.
Answer some simple questions about the object you have scanned and Artec's 3D imaging software will select the appropriate 3D algorithms for your data and will help you export a high precision model ready for use in your professional application. 
Proven for beginners in achieving professional, high precision 3D models. A great time saver for advanced users.
Explore the Artec Studio 12 – New Feature Guide – PDF.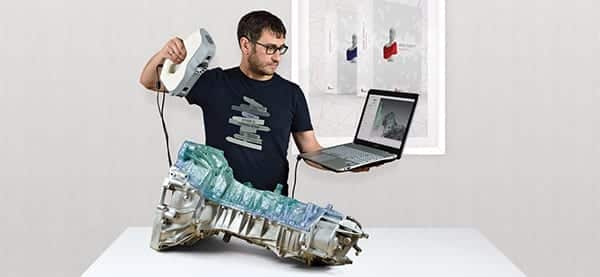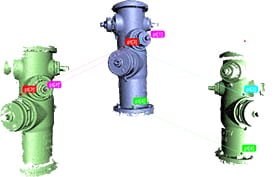 Manual Mode –  For highly accurate results, with full control and flexibility during the process.
Scan your object and select the post processing settings yourself. Experienced users will find a full range of powerful tools to manipulate their 3D scan data exactly as they like.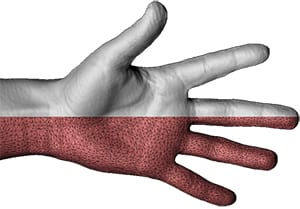 Build your 3D model as you scan for instant results, with no post-processing
Using Real-Time Fusion scanning mode, move the scanner around the object and see your model developing as you go. This technique is ideal for making 3D copies of simple objects, such as the human body, or for getting a quick preview.
Key Features:
High Precision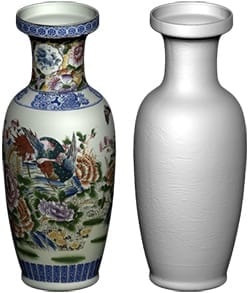 Both Autopilot and manually operated, Artec Studio never compromises on precision.
Optional advanced settings
Artec Studio features a full set of advanced tools giving experienced users more control and flexibility in processing scan data.
Built with speed in mind
Powerful technologies to process your data in seconds.
Portable 3D Scanning and Data Processing
Scan and process your project on a tablet! Combine with the Artec battery pack and you have a mobile 3D scanning solution ready for the road!
Direct compatibility with CAD
Artec Studio 12 allows direct export to Design X and SOLIDWORKS, making the scan to CAD process seamless. 
Scan with 3D sensors
Start exploring the world of 3D scanning with 3D sensors!
The Artec Studio Ultimate edition is compatible with 3D sensors, such as Kinect for Windows, so you can now learn all the skills and tools you need to be a 3D scanning professional.
Export your model to the industry's best reverse engineering and 3D modeling software
Direct scan to CAD
Artec Studio 12 has been successfully integrated with indispensable tools for engineers, product developers and designers to provide them the fastest and smoothest path from 3D scan to CAD.
Now you can export your 3D model to 3D Systems' Design X in just one click. And by installing the DezignWorks plugin on your computer, there's nothing simpler than landing your 3D model in SOLIDWORKS, – just push the 'Export to SOLIDWORKS' button in Artec Studio for a fast, seamless workflow.
Easy sharing
Publish on the Internet and embed the model on your site.
Hassle-free export into a wide range of formats: OBJ, PLY, WRL, STL, AOP, ASCII, Disney PTEX, E57, XYZRGB.
Compatibility with the most popular reverse engineering and 3D modeling software:

Explore the Artec Studio 12 – New Feature Guide – PDF.