Monthly 3D Printing and 3D Scanning Webinars
Join our Webinar Email List to get all event invites from 3D Printing Colorado.
---
Watch the recording of a recent webinar below!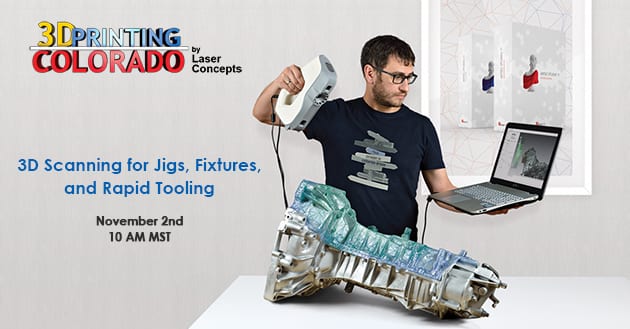 Watch the Webinar Recording: 3D Scanning for Jigs, Fixtures and Rapid Tooling
November, 2nd at 10:00 AM
Watch the Webinar on how High Accuracy scanning with Artec 3d scanners and the rapid intuitive design nature of Ansys SpaceClaim can simplify and accelerate your design flow for creating jigs, fixtures, molding, or casting patterns.
---
More Events Scheduled Soon!