Monthly 3D Printing and 3D Scanning Webinars
Join our Webinar Email List to get all event invites from 3D Printing Colorado.
---
Thursday, Febuary 16th at 11:00 AM  |  SpaceClaim 2017 – Webinar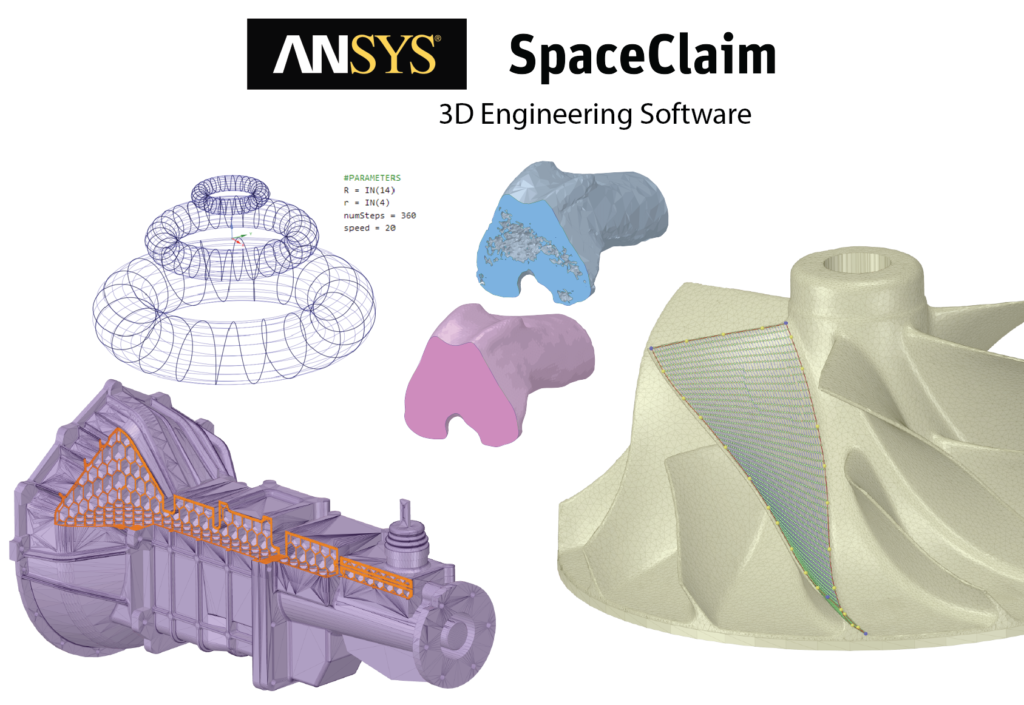 ANSYS SpaceClaim 2017 is full of enhancements that further integrate ease of use and rapid geometry creation and manipulation capabilities. From large changes to behind the scenes enhancements, you'll notice improvements that speed workflows in design, reverse engineering, manufacturing, 3-D printing and simulation.
Sign-up now to join the webinar: Sign-Up
SpaceClaim 3D Modeling Software Solves Geometry Problems Fast.
SpaceClaim's CAD neutral environment enables anyone to create, edit, or repair geometry without worrying about native CAD formats and file types. With SpaceClaim, working with 3D modeling software becomes fast, easy, flexible, and rewarding, no matter where in the workflow you need it.
Users of SpaceClaim can:
Edit, repair, and create any geometry – without worrying about where the file comes from
Increase productivity by removing the CAD bottleneck in your workflow
Manipulate geometry faster, easier, and more intuitively resulting in less time spent struggling with geometry and more time dedicated to primary job functions such as manufacturing, analysis, and concept modeling. Sign-up now to join the webinar: Sign-Up
---