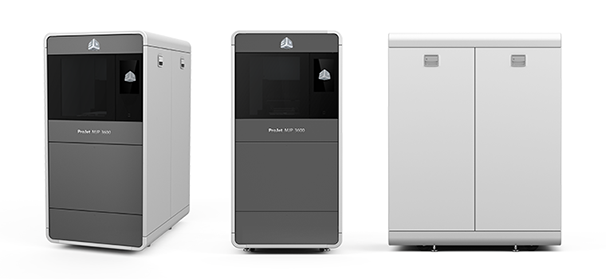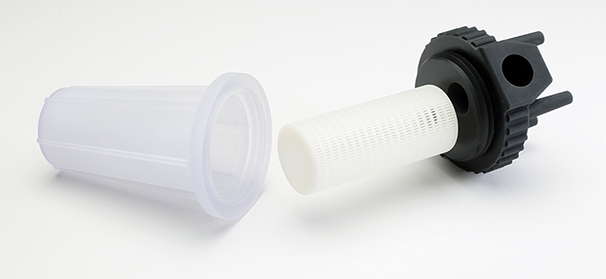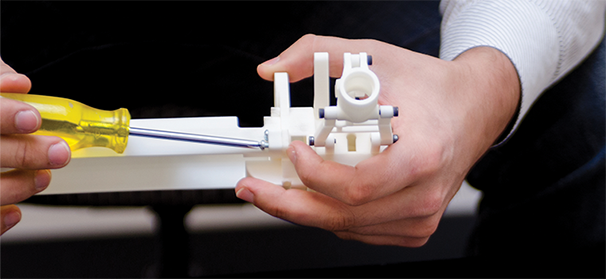 The new Flagship ProJet® MJP 3600 Plastic 3D Printers!
The throughput, precision and simplicity of professional MultiJet Printing, to meet a wide range of application challenges.
Highest Resolution
Precision & Accuracy
Productivity
Capacity
Versatility
Functionality
High throughput for more productivity
The ProJet MJP 3600 and 3600 Max provide a high capacity build volume and exceptionally fast print speeds, so you can get more parts printed faster.
HIGH THROUGHPUT
With up to twice the print speed, you can print more parts and get them in your hands faster.
HIGH DEFINITION PARTS
When getting the finest details right matters, no other jetting printer beats the MJP 3600 series.
CLASS VI CAPABLE FOR HEALTHCARE APPLICATIONS
With biocompatible materials that have passed USP Class VI testing, you can print parts for medical devices and more.
Full Brochure (PDF) 

Request A Quote: 

 |

| (303) 466-0900
ProJet MJP 3600

ProJet MJP 3600 Max

Build envelope capacity 




(X x Y x Z)

HD Mode: 11.75 x 7.2 x 8 in
(298 x 183 x 203 mm)
UHD & XHD Modes: 8 x 7 x 8 in


(203 x 178 x 203 mm)

All printing modes:
11.75 x 7.2 x 8 in


(298 x 183 x 203 mm)

VisiJet M3 Plastic Materials

VisiJet M3-X, Black, Crystal, Procast, Proplast, Navy, Techplast

VisiJet Support Material

Eco friendly, easily removable wax

Resolution

HD Mode: 375 x 375 x 790 DPI (xyz); 32μ layers




UHD Mode: 750 x 750 x 890 DPI (xyz); 29μ layers




XHD Mode: 750 x 750 x 1600 DPI (xyz); 16μ layers




Prints extreme fine features down to 0.01" (0.25mm)

Typical accuracy

0.001-0.002 inch per inch (0.025-0.05 mm per 25.4 mm) of part dimension

Print speed in Z

HD Mode: 0.2 in/hr (5.08 mm/hr)




UHD Mode: 0.14 in/hr (3.56 mm/hr)




XHD Mode: 0.07 in/hr (1.78 mm/hr)

Post-processing

ProJet Finisher

Included Software

ProJet Accelerator and Print3D mobile app

Warranty

1 year parts & labor (standard)




5 year print head (standard)