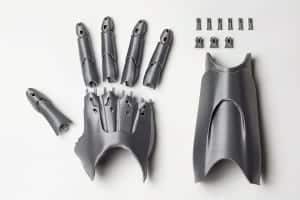 3D Printing Colorado is ready to help you with all of your additive manufacturing needs. From single-run prototype prints to placing Production level equipment we want to be your single source partner in 3D Printing.
Use the links below to get started or feel free to give us a call at 303-466-0900 or send us an email to discuss your project.
---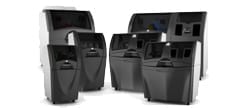 3D Printers
Find the perfect 3D Printer that meets your needs!
SLS, SLA, PJP, FDM, PPP, DMP, ProJet, ColorJet, Micro SLA, Large Format and More.
---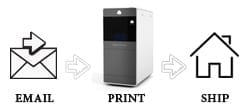 3D Printing Services
If you need 3D Prints we can get them done!
3D Printed Metal Parts, Full Color Prototypes, ProJet, Nylon, PLA, ABS and much more!  Quick Turnaround Times and Local Service.
---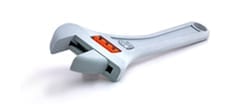 3D Printer Repairs & Service
Repairs, Calibrations, Troubleshooting, Applications Engineers , User Guides & MSDS PDF's
---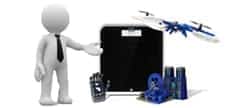 3D Printing Demos & Education
See 3D Printed Prototypes and usable finished Parts.  Training & Education at our place or yours.
There is little doubt that 3D Printing is the technology of the future to be used by individuals and businesses alike.  The possibilities of 3D Printing are virtually limitless and new possibilities are being developed on nearly a daily basis.  We strive to provide all aspects of 3D Printing, whether it be for industrial and business use, or personal use at home.
We are constantly receiving the latest technology to make the jobs of engineering and industrial business professionals easier and more productive.  Don't let our name fool you – 3D Printing Colorado serves the entire continental United States!  Contact us, give us a call or fill out the form to your right today for more information!
See what Jay Leno has to say about the uses of 3D Printing & Scanning:
As a family owned and operated company for over 25 years, we strive to ensure that our customers are taken care of from start to finish.  Our goal is to provide you with a solution that makes sense for your situation which will translate in to time and money saved.  We have a team of experts standing by to assist you with learning about what product might work for you.