How can 3D Scanning impact VR and AR production environments?
Let's start with the definitions: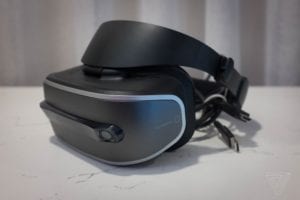 Virtual Reality
 is a computer-generated simulation of a three-dimensional image or environment that can be interacted with in a seemingly real or physical way by a person using special electronic equipment, such as a headset with a screen inside or gloves fitted with sensors.
3D Scan Data is a fast and accurate way to digitize a real-world object for use in Computer-aided design (CAD) and now AR and VR. Use an object as it currently exists or use the scan data as the starting point for your intended needs. 
Augmented Reality
a technology that superimposes a computer-generated image on a user's view of the real world, thus providing a composite view. 
We can 3D Scan your objects for use in augmented reality interactions, 360-degree product views or tours, and product visualization in real-world settings. 
What file formats are used for AR and VR?
We have seen .obj & .wrl for texture-mapped models and .stl are common for un-textured models. We are able to export many different file formats so finding the right file format for your scan data won't be a problem.
Are professionals using Artec 3D Scanners for AR & VR?
Yes – As the demand increases for high-quality 3D content-rich environments, we see clients using Artec 3D Scanners to capture assets for VR projects. For objects large and small an Artec 3D Scanner will be a great tool for many of your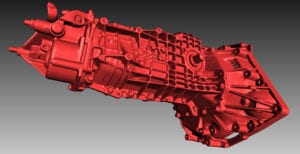 VR projects. With great resolution and great texture mapping capabilities the
Artec Eva
,
Artec Space Spider
, and the
Artec Leo
are going to be the go-to tools for VR and AR production studios.

Use the Artec 3D Models below to test your VR headset:
use this button in the bottom right of the 3D viewer window: