3D Printing Colorado has multiple 3D printers in our 3D Lab located in Broomfield, CO and we have the ability to print with hundreds of materials.  These powerful tools are warmed up, calibrated and ready to print your CAD files!  We will help you understand and choose the best printer and material(s) for your part(s) to ensure a successful print – on time and on budget. Submit a Request A Quote Form and a 3D Printing Professional will contact you ASAP or give us a call and ask to talk to a 3D Printing Pro.

For our convenient On-Demand 3D printing services see below. We have setup an online quoting and ordering website to streamline the process of getting quotes and 3D printed parts fast – 24 hours a day.  This is your key to access the full line of 3D Systems Printers and printer technology including Direct Metal Printing.
---

On-Demand 3D Printing
Fast – Accurate – Affordable – On Demand
3D Printing Colorado offers 3D Printing Services with quick and easy ordering and free quotes within 24hrs.  From low-volume production runs to single prototypes we are your single source partner for 3D Printed parts.
Quick and Easy Quotes – within 24 hrs:
Proven Processes

Professional Equipment & Materials

Competitive Quotes

Dedicated 3D Printing Specialist & Applications Engineer Assigned to Your Account
True to CAD Accuracy
New Client Discounts
Free Benchmark Prints for High-Volume Clients
---
How to Order a 3D Print or get a free Quote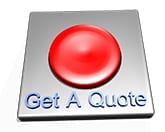 Step #1. Send us a detailed email or use our Request A Quote form to describe the 3D Print and the material you want to use. If you want help determining the best material for your print please mention it in your request and we will be happy to match your print with the best material to ensure a great result.
Step #2. Upload your files if you have them or indicate that you need help designing a CAD file for printing. 3D Printing Colorado offers CAD Design and 3D Modeling services as well as file conversions and updates. We know that some CAD files/projects are too big too email even when .zipped up. If you have large files let us know in your quote request and we will send you a link to our secure FTP file-share system.
Step #3.  We will reply to your request within 24 hrs with a quote for the cost and turn-around time for your 3D Printed part(s). If everything looks right with the files and pricing we will collect payment information and send your prints to production. Prints are normally completed in 1-2 days with larger orders and larger prints sometimes taking longer. 
If you are in a bind and need your parts printed "YESTERDAY!", we might be able to help – give us a call or email. If we can fit your parts onto a build plate to hit your deadline – we will, and have for clients in the past.  For "rush" or "emergency" orders, a phone call is the fastest way to get a hold of us:
If you have any questions about the 3D Printing services at 3D printing Colorado please call 303.466.0900 and talk to Matt Filkins or Nick Yosha.
---
Accepted File Formats for Instant Quoting:
STL,  SLDPRT,  PRT,  SLDASM,  CATPART,  CATPRODUCT,  IGS,  IGES,  STP,  STEP,  VDA,  ASM,  X_T,  X_B,  SAT,  PAR,  PSM,  3DX,  WRL
3D Printing Colorado Supported File Formats:
SpaceClaim,  Inventor,  CATIA®,  SolidWorks®,  Pro/ENGINEER®  and 3DS Max,  Parasolids®,  ACIS®, STL,  SLDPRT,  PRT,  SLDASM,  CATPART,  CATPRODUCT,  IGS,  IGES,  STP,  STEP,  VDA,  ASM, X_T,  X_B,  SAT,  PAR,  PSM,  3DX,  WRL
Contact us for help with file conversions
Which Technology Should I Use? Do you need help determining what types of 3D Printing technologies are available or help selecting the best additive manufacturing process for your parts?  Give us a call at (303) 466-0900 or use the contact form to get the conversation started.  We have helped many different companies in the Rocky Mountain Region understand additive manufacturing and can help you print the parts you need on time and on budget!
Printing Technologies
ColorJet Printing (CJP – ZPrint)

Manufactured Plastic Prototypes (MPP)

MultiJet Printing (MJP)

Plastic Jet Printing (PJP)

Production Injection Molds & Parts

ProJet Wax Patterns

Quick Sheet Metal™

QuickCast Patterns

QuickMetal™ – Plaster Mold Casting

QuickMold™ Tooling

QuickPlastic™ – Cast Urethane

Selective Laser Sintering (SLS)

Stereolithography (SLA)
Matt Filkins | 3D Printing Specialist Laser Concepts, Inc. (303) 466-0900 | Contact Form