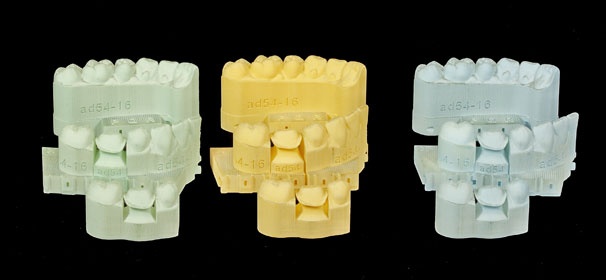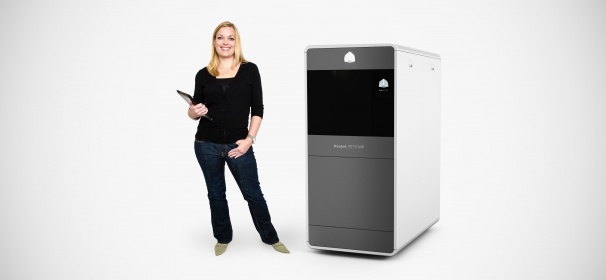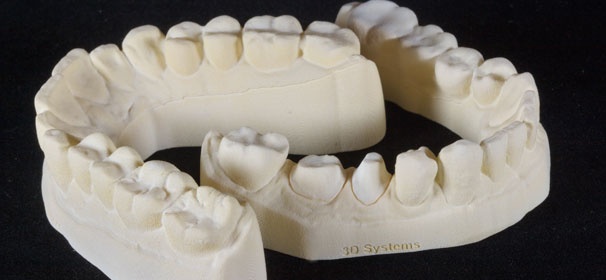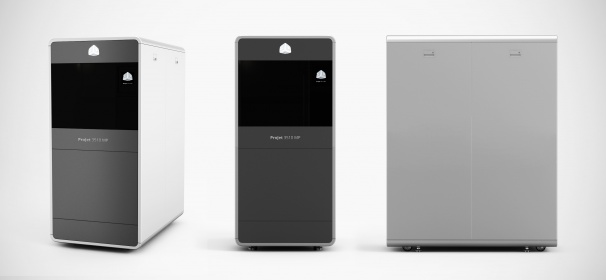 Professional 3D Printer
The most productive, high-capacity medical 3D printer in its class
The ProJet 3510 MP 3D printer is designed for use in medical, dental and orthopedic labs with 24/7 operation and same-day cycle times, increasing production throughput but delivering perfect surface finishes. With USP Class VI-certified material available, this system has two printing modes that are tuned to the production of drill guides, orthodontic thermoforming models, jaw models, crown and bridge, partial and orthodontic models.
The build size of 11.75 x 7.3. x 8 inches allows medical professionals to produce highly detailed, feature-rich and precise models using a choice of two materials and an accuracy of 0.001-0.002 inches per inch of part dimension. Doctors and entists can produce perfect surgical guides custom-fit to each patient, and jaw models for testing and education. The non-toxic materials are easy to post-process, and parts can be used almost immediately in your production process, with VisiJet Stoneplast certified as USP Class VI.
The Print3D application software that is supplied with the ProJet 3510 MP allows for easy job set up and management, build optimization tools, part stacking and nesting control and parts editing tools. The printer can be monitored remotely via tablet, smartphone or computer.
Request A Quote: 

 |

| (303) 466-0900

Benefits:
Offer outstanding fit and function with easy and accurate dental and medical models and solutions
High accuracy and surface finish makes it ideal for drill guides, jaw models, orthdontic thermoforming models and other dental and orthopedic uses.
USP Class VI certified material available and a choice of two materials during the print run
Remote monitoring allows for 24/7 unattended operation
Turn images from compatible intraoral, plaster or impression scanners into precise, quality models without losing a day.
Full Brochure (PDF)